College athletes are unpaid. What if injury ruins their chance of turning pro?
It was founded in 1906 to improve player safety but resisting accountability for injuries has long been at the heart of the NCAA's insistence that college athletes are amateurs.
US college sports' major governing body began using the term "student athlete" as a legal strategy when the widow of a man named Ray Dennison unsuccessfully sought benefits after he died in 1955 as a result of a head injury suffered while playing football for a college team in Colorado. The institution, a court declared, was "not in the football business".
By defining players as amateurs rather than employees, students not staffers, the NCAA swerved the obligation to offer typical entitlements such as workers' compensation. Sure, they were dedicated athletes playing at a high level – but the field was not their workplace, the gym not their office, a football scholarship not a hiring contract. Somehow, for a student athlete, sports were at once fundamental and extracurricular.
Yet as professional sports grew ever more lucrative, the risk of sustaining a serious injury and losing out on a fortune became a threat to the credibility of the avowed amateur ethos. If athletes were not sticking around to complete their degrees, how could they be seriously viewed as students? And why should they continue to accept the dangers of their sports without being paid a salary?
In 2014, as quarterback Johnny Manziel left Texas A&M after his sophomore season and entered the NFL draft, the university took a decision that would reverberate through college sports more deeply than the ephemeral brilliance of the 2012 Heisman Trophy winner… [READ MORE]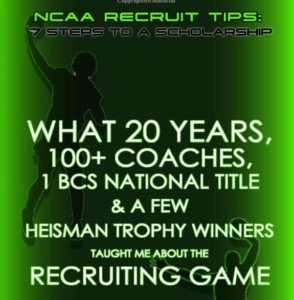 College Athletes Often Bear the Cost of Injuries and Insurance
University of Minnesota star running back Mohamed Ibrahim suffered a season-ending leg injury in the team's season-opening game against The Ohio State University on Sept. 2, throwing his football future into flux.
The redshirt senior was last season's Big Ten running back of the year and a projected 2022 NFL Draft pick. He will have one year of NCAA eligibility remaining in 2022 if he chooses to use it and could apply for a medical hardship waiver to gain an additional year.
Ibrahim was not alone in suffering a season-ending injury in week one of the college football season. University of Michigan wide receiver Ronnie Bell saw his season end with a knee injury in his season-opening game and Clemson University safety Lannden Zanders was sidelined with a damaged shoulder. The University of Alabama linebacker Chris Allen is also likely done for the year after sustaining a foot injury in his season-opening game.
Injuries are an unfortunate part of college sports. A report by the Centers for Disease Control and Prevention estimated that between 2009-14 there were about 210,700 injuries on average per year among the roughly 478,900 college athletes participating in National Collegiate Athletic Association (NCAA) championship sports.
Minor injuries like pulled muscles and sprains are easily handled by university medical staff. But for serious injuries, athletes can face challenges such as securing long-term treatment, determining insurance coverage, and negotiating with healthcare providers.
Like many other matters involving college athletes and the NCAA, insurance is a complicated and rapidly evolving issue as athletes push for change and the courts become involved… [READ MORE]
College Sports, Enter at Your Own Risk: An Overview of the NCAA Insurance Policies Available to its Student-Athletes
Imagine you are a junior Division I student-athlete who plays quarterback for the University of Nebraska. You are not a typical student-athlete, but instead you are an exceptional football player. You just won the Heisman Trophy[1] and the National Championship bringing glory back to the long depressed Nebraska football fanbase. Most experts and scouts have predicted that you will be the number one pick in the upcoming National Football League ("NFL") draft. If drafted number one, you can expect to make $35,035,000, including a guaranteed signing bonus of $23,500,000.[2] Not only are you a fantastic athlete, but you also have a 4.0 grade point average and dream of becoming an orthopedic surgeon. You have a choice to make: do you enter the NFL draft because you have completed the three years as required by the NFL, or do you play one more year in college finishing your degree?[3] The choice may seem simple to many. However, you will receive pressure from multiple places trying to convince you to stay in college for one more year, including your coach and the entire Nebraska football fanbase.
You decide to play one more season. The following year, you suffer a catastrophic injury while playing in the first game of the season, a torn anterior cruciate ligament ("ACL"). In the upcoming draft, you are not drafted number one overall; instead, you are drafted fifth, losing out on a little over six million dollars.
This is not a unique story; there are many examples of student-athletes going through this awful experience. For instance, in 2008, Dante Love, a Ball State wide receiver, was projected to be a high first-round pick.[4] Unfortunately, he suffered a severe spinal cord injury.[5] He was able to recover and now lives a normal life, but he never played football again.[6] Most recently, in 2019, Alabama quarterback Tua Tagovailoa, the projected number one pick for the NFL draft, suffered a dislocated hip and posterior wall fracture.[7] Tagovailoa recovered from his injury and was drafted fifth in the 2020 NFL draft resulting in a loss of approximately ten million dollars.[8] These are just a few stories of injuries harming student-athletes' professional careers.[9] To insulate themselves from this risk, exceptional student-athletes do as many other people do and get insurance to shift the risk away from them.
The NCAA requires that every student-athlete have health insurance if they want to take part in any activity related to the sport they participate in.[10] This is the only insurance that is required by the NCAA for student-athletes. Fortunately, the NCAA does supply every athlete with catastrophic injury coverage, but the policy does not come into effect until the cost of the injury exceeds $90,000.[11] The NCAA also offers insurance to a select few athletes. This policy is known as the Exceptional Student-Athlete Disability Insurance ("ESDI") program.[12] Even with all these different insurances, elite student-athletes still fear that they are not protected enough and have started to acquire a unique form of insurance known as loss of value insurance.[13] Each of these insurances provides some form of protection for the student-athlete. However, none of them protect the student-athlete adequately… [READ MORE]
NCAA Student-Athlete Medical Insurance Legislation
NCAA legislation requires all institutions to certify that student-athletes have coverage for medical expenses incurred from athletically related injuries within the NCAA Catastrophic Injury Insurance Policy deductible. Assuming all institutions are in compliance with the regulation, the NCAA catastrophic program deductible will be covered by the student-athletes' or parents' personal insurance coverage, through a basic accident medical policy maintained by the institution, or through an institution's formal self-insurance plan.
During NCAA championships, the NCAA provides supplemental insurance of up to $90,000 in medical expenses for student-athletes who are injured. Once that level is met, the NCAA Catastrophic Injury Insurance Policy activates… [READ MORE]
NCAA Insurance Programs And Resources
The topic of benefits provided to student-athletes consumes sports media today. In these discussions, injuries and insurance are regularly brought up. Unfortunately, the insurance programs currently provided are often reported inaccurately or not at all. The NCAA sponsors various insurance programs benefiting student-athletes participating at member institutions. These robust insurance programs are detailed within.
In addition, various resources are available to member institutions intended to aid in the certification of insurance and compliance with NCAA student-athlete medical insurance legislation. Resources are also available for institutions to consider as effective practices for managing student-athlete insurance… [READ MORE]
LOST LOV: A ONCE-BUSTLING MARKET FOR COLLEGE-ATHLETE INSURANCE FALLS ON HARD TIMES
At a watershed moment for college athlete earning potential, the insurance industry is reducing access to a once-popular product designed to protect the future income of professional prospects.
The market for loss-of-value (LOV) insurance, which for decades has been sold to athletes to guard against injury and illness during their college careers, has quietly undergone a major contraction in the last two years, industry experts tell Sportico.
"There were so many guys getting loss-of-value that should have never got it," said Eric Chenowith, the former Kansas basketball star who runs a health and life insurance brokerage that caters to athletes.
Chenowith estimates that while upwards of 45 college football players were insured for loss-of-value coverage heading into the 2018 NFL draft, only about a half dozen prospects have taken out policies ahead of this year's. Experts say full LOV coverage for top football prospects now easily tops $100,000 in annual premiums, a four-fold spike in the past three years.
All of this comes in the wake of what brokers and other industry representatives describe as a period of recklessness in the market, but which enabled a greater number of players to get payouts for injuries and illnesses.
The massive market correction could mean LOV insurance for college athletes will go away entirely, according to some insurers. The reason, they say, is that the syndicates participating in the Lloyd's of London marketplace, who assume the policies' risk, have grown weary of the heavy losses and high-profile court cases they endured over the past decade… [READ MORE]
USA TODAY: 'National Champions' shows us what a college athlete boycott might look like
Adam Mervis watched the all-time duel between Vince Young and Matt Leinart in the 2006 Rose Bowl from his couch in New York City with one thought running through his mind: What would happen if those two quarterbacks vowed not to play the game unless they got paid?
"Those fan bases would do anything to get them to play, including give them money," said Mervis, an actor and screenwriter who played high school football growing up in Miami. "That idea stayed with me and stayed with me until I had to write it."
For college football fans, particularly those who don't need an explainer when words like "O'Bannon," "Alston," or "name, image and likeness," come up, the plot will feel less like fiction and more like an inevitability.
They're in New Orleans preparing to play the national championship game in just a couple days when, unbeknownst to anyone but James and his teammate Emmett Sunday, they announce that James won't play until a series of demands are met including compensation for college athletes and long-term health insurance… [READ MORE]