Alabama OC Bill O'Brien: Transfer portal 'similar to (NFL) free agency but without the rules'
Alabama football offensive coordinator Bill O'Brien took part in free agency plenty while he was in the NFL.
Before coming to Tuscaloosa, O'Brien served as general manager and coach of the Houston Texans. He also spent five seasons as an assistant coach with the New England Patriots.
So, he's quite familiar with what free agency is like in the pros.
On Wednesday, ahead of Alabama's Monday matchup against Georgia (13-1) in the College Football Playoff championship at Lucas Oil Stadium in Indianapolis, O'Brien was asked if he felt like he hit the free agency jackpot when Alabama added former Ohio State receiver Jameson Williams through the transfer portal. .. [READ MORE]
USA TODAY: Caleb Williams gets $1 million NIL offer to play at Eastern Michigan from ex-NFL QB Charlie Batch
Recruiters could use the Ypsilanti Heritage Automotive Museum or the city's proximity to Ann Arbor and Detroit to try and convince a five-star athlete to play for Eastern Michigan football.
Or, in the age of name, image and likeness compensation, a person (of certain means) could use $1 million to convince a star athlete to be an Eagle.
Former EMU standout and Super Bowl champion Charlie Batch chose the latter Wednesday while trying to recruit Oklahoma quarterback Caleb Williams to Ypsi.
The verified Twitter account for Batch, who played quarterback for the Detroit Lions before his long run as a Pittsburgh Steelers backup, tagged the verified handle for Williams, who is in the transfer portal, asking if he had thought about playing at EMU… [READ MORE]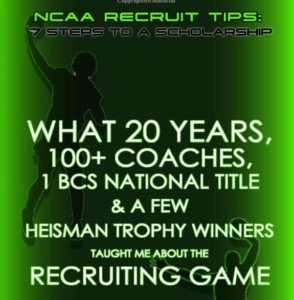 With 'relentless recruiting,' Bama, UGA build all-star teams
After Georgia beat Florida in November, Bulldogs coach Kirby Smart was asked about the importance of recruiting. His response was both obvious and emphatic:
"The best coach to ever play the game better be a good recruiter because no coaching is going to outcoach players," he said.
Georgia will play Alabama in an all-Southeastern Conference national championship game on Monday night in Indianapolis. How they got here is pretty simple.
Smart and his mentor, Crimson Tide coach Nick Saban, have assembled the most star-studded teams —- recruiting stars, that is — in recent college football history. The Bulldogs and Tide have been so far out in front of most of the competition on the recruiting trail that they were practically too talented to fail this season… [READ MORE]
Jim Harbaugh reportedly telling recruits he's entertaining NFL offers
Fresh off a Big Ten Championship and a College Football Playoff appearance, Michigan football head coach Jim Harbaugh could be turning his attention to the NFL.
According to Sam Webb of 247Sports, Harbaugh is reportedly telling recruits that he is at least entertaining the idea he could go back to the NFL. Prior to arriving back at his alma mater, Harbaugh led the San Francisco 49ers for four years, leading them to NFC Championship Game three times and to Super Bowl 47 in 2013. The only year he did not take the 49ers to the playoffs was his last season leading the team in 2014… [READ MORE]
College athletics heading toward chaos
In 14 years of writing columns, this is the first one I have started anew after completing my first draft. I had sent a draft to a trusted, lifelong friend whose athletic instincts I greatly respect. He pointed out that the game is evolving from the days we played together. I agree that college athletics is evolving, but I am admittedly as frustrated with its direction as I am with our national politics.
What prompted my initial bewilderment was the number of star players who opted out of their teams' bowl games. I always believed that there was no "I" in team, but, since my playing and coaching days, "I" has replaced the team in three key areas of collegiate athletics. The "opt out" aspect of some star athletes who chose not to play in their bowl game I find misguided. Over four years, these "opt out" players have been given a free education probably worth $80,000 to $100,000. They also have received four years of superior collegiate coaching and the opportunity to display their talents so that it could draw the attention of NFL teams. It is hard to put a dollar value on the combined efforts that a quality athletic program gives to each of their athletes, but it is significant… [READ MORE]
Axios: Free agency comes to college football
Call it whatever you want, but free agency has come to college football.
By the numbers: More than 3,000 football players across all NCAA divisions have entered the transfer portal since Aug. 1. That includes over 1,400 FBS players — an average of 11 per team.
The backdrop: The portal was introduced in 2018 as a way to give student-athletes more freedom of movement. Then a pair of 2021 rule changes turned the offseason into a game of musical chairs.
Immediate eligibility: In April, the NCAA began allowing transfers to play for their new school immediately instead of waiting a year.
NIL changes: The NIL era began in July, giving athletes a reason to seek out programs that would maximize their earning potential.
The big picture: The transfer portal used to be a waiver wire for (mostly) backups in search of playing time. Now, even superstars are taking advantage, using it to explore their options and find the perfect fit… [READ MORE]
FORBES: Should The NCAA Break Up? Leadership Vacuum Jeopardizes Its Own Existence
College athletics are in a crisis right now, and it is largely because of poor leadership on the part of the NCAA. The new Name, Image, Likeness (NIL) rules that came into effect this past summer have created a free-for-all as top college sports programs, particularly in football and basketball, roll out campaigns to attract top talent. While they can't pay collegiate players directly, major programs are getting around this rule with boosters and businesses lining up to guarantee NIL deals for players. These sorts of arrangements obviously favor big, entrenched football programs over those at smaller or younger schools. And the NIL rules are ripe for further exploitation, if for no other reason than that the NCAA failed to actually put comprehensive rules in place to begin with. Instead of ensuring an even playing field, they've left it up to states and conferences to sort out how they want to do NIL. Making matters worse, the college football transfer portal is driving churn in lineups.
Under the current structure, college football has all of the free market dynamics of professional sports, but lacks basic protections like enforceable contracts for players and requirements for adequate representation. Where professional players typically must commit to their teams for multiple years under their contracts, collegiate players are essentially free agents from day one. That's not how business works, it's not how the real world works, and it certainly isn't how collegiate sports should work. College athletes are part of their school's community. It's also impossible for coaches and schools to build a program year-over-year if their best players are always on the move.
The transfer portal currently allows any player to list themselves essentially as a free agent… [READ MORE]
What to Watch: How the New NIL Rules Can Benefit Fashion Brands
Is 2022 the year of the student athlete? In July 2021, the NCAA changed its policy to allow athletes to be compensated for their name, image and likeness, or NIL. The move is monumental considering the revenue colleges and universities earn on their athletics programs through television rights and brand sponsorships. In a move that help… [READ MORE]
This company helps student-athletes and universities navigate new NIL landscape
SAN DIEGO – Roughly six months have gone by since the federal government allowed college and high school athletes to cash in on their name, image and likeness.
In that time, some athletes have prospered. Others still wonder how it all works.
A new company called Athliance is helping bridge that gap by working with colleges and athletes all around the country to keep them both on the right path while navigating this new terrain… [READ MORE]
BusinessWire.com: Earnings from name, image, or likeness can help offset tuition costs but also come with tax obligations
For many college athletes who don't move on to play professional sports, the time they're in school may be the only opportunity to take advantage of the ability to make earnings from their NIL. And for many of these athletes, the earnings from NIL may be the most significant income that they've had in their lifetime. So far, most have only had to file very simple tax returns or none at all, but now they might face many complicated tax issues for the first time… [READ MORE]
Oklahoma QB signee Nick Evers announces NIL deal with Make-A-Wish Foundation
Oklahoma quarterback signee Nick Evers announced Wednesday his first college football name, image and likeness deal — a unique one — with the Make-A-Wish Foundation. While NIL gives athletes the opportunity to make money off of their own name, Evers is sending 100% of the proceeds to the foundation, he said.
"I'm excited and privileged to announce my fist NIL deal will benefit Make-A-Wish," Evers wrote in a statement. "I'm passionate about the mission, which is 100% of the proceeds I help raise will go to kids with life threatening illnesses." [READ MORE]
Front Office Sports: The First Six Months of the NIL Era
Since NCAA athletes got the rights to their names, images, and likenesses on July 1, there's been a whirlwind of activity from athletes, brands, schools, donors, and alumni.
Six months in, the industry is still fresh — with several remaining uncertainties. But there's one clear takeaway: Thousands of athletes are now at least a little bit richer.
Football athletes dominated the NIL scene, making 47% of NIL earnings. The rest of the top five:
Women's basketball – 27.3%
Men's basketball – 15.6%
Women's volleyball – 2.4%
Baseball – 1.1%
An athlete could make an average of $4,923 per agreement for a "multi-activity" endorsement. Content creation could yield more than $3,000 per item, and an in-person appearance could pay out around $1,700 an hour… [READ MORE]