Two roads: Young, Bennett take different paths to CFP stage
Alabama's Bryce Young and Georgia's Stetson Bennett both transferred in 2018. One got a lot more attention than the other.
Already a celebrated quarterback prospect heading into his junior year of high school, Young made headlines in Southern California when he decided to attend powerhouse Mater Dei. There he would replace five-star recruit J.T. Daniels, who had decided to skip his senior year and enroll early at USC.
As for Bennett, after spending 2017 running the scout team at Georgia, he switched to Jones County Junior College near Hattiesburg, Mississippi. He threw 16 touchdown passes and led the Bobcats to a 10-2 record.
While Young seemed destined to become a Heisman Trophy winner since middle school, Bennett appeared better suited for the Sun Belt than the Southeastern Conference —- even when he returned to Georgia as a scholarship player in 2019… [READ MORE]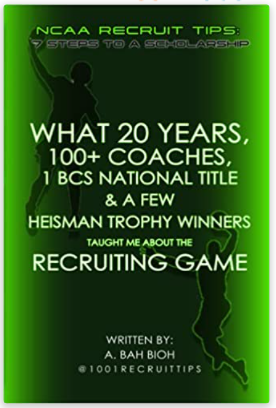 Transfer portal heating up for Georgia in wake of championship
The day after Georgia won the national championship, coach Kirby Smart said the Bulldogs likely would have "multiple kids" leave the program. A day later, the first one was gone.
Cornerback Ameer Speed, a fifth-year senior and part-time starter for the Bulldogs, announced via social media that he was seeking a new address next season via the NCAA's transfer portal.
It's not necessarily a bad thing.
As Smart pointed out Tuesday, in the new NCAA age of immediate eligibility for one-time transfers, more and more players will be seeking a better situation in the offseason. For some, that's more playing time elsewhere. For others, it's a chance to seek championship opportunities and a higher profile at more established programs… [READ MORE]
What's next for Alabama football recruiting after national championship loss?
Alabama followed signing a 23-recruit class of 2022 so far with a loss to Georgia in the College Football Playoff national championship. The class is No. 2 in the nation behind Texas A&M heading into signing day Feb. 2.
Alabama also has turned its attention to the class of 2023, which features, possibly, the best in-state class in history.
There is a new challenge, though.
It's the first recruiting cycle coach Nick Saban and Alabama have to recruit against a Georgia program, Alabama's biggest consistent threat to recruiting supremacy in the SEC, that can now tout it has a national championship and win over the dynasty on the biggest stage.
The Crimson Tide could land its first commitment of the class of 2023 as soon as next weekend. Five-star cornerback Jahlil Hurley, No. 4 at his position, of Florence High will announce his decision Jan. 22… [READ MORE]
Alabama Crimson Tide have seven players enter college football transfer portal
Alabama had seven players enter the NCAA's transfer portal a day after the team's loss in the College Football Playoff National Championship Presented by AT&T, including reserve tight end Jahleel Billingsley.
The group of Alabama players appeared in the portal late Tuesday afternoon. Billingsley, a junior from Chicago, had 35 receptions for 543 yards and six touchdowns the past two seasons. He was a preseason All-SEC selection but played behind Cameron Latu at the end of the season. After recording a total of nine receptions for 152 yards and a touchdown in wins over Southern Miss and Florida, Billingsley had seven receptions the rest of the season.
Other Alabama transfer portal entrants included linebacker Drew Sanders, who had 24 tackles, 1 sack, 4 quarterback hurries and 2 pass breakups. Reserve quarterback Paul Tyson, the great-grandson of former Alabama coach Paul "Bear" Bryant, also entered the portal, as did offensive lineman Tommy Brown, who started one game this season… [READ MORE]
Lawmaker demands inquiry into huge contracts for MSU's Mel Tucker, other coaches
A senior House Democrat is expanding his inquiry into whether the compensation packages for college football coaches run afoul of laws for tax-exempt organizations, seeking details about contracts from Michigan State University and other universities.
Rep. Bill Pascrell, a New Jersey Democrat who chairs a Ways and Means Committee oversight panel, sent letters to the presidents of the two schools seeking information about the $89 million contract for Miami's Mario Cristobal and the $95 million package for MSU's Mel Tucker.
MSU finalized its contract with Tucker late last November. An undisclosed amount of the $95 million deal over 10 years is being funded by metro Detroit businessmen and Michigan State alums Mat Ishbia of Pontiac-based mortgage lender United Wholesale Mortgage Corp. and Steve St. Andre of Birmingham-based marketing agency Shift Digital… [READ MORE]
An extra week of regular season football was a success
We prefer to stay to the same routine in what we follow — nothing drastic to change in the sports that we love, or the landscape of the game not drastically be leveled.
However, just like everything else in life, things are destined to change. We have seen teams relocate, cities birth new franchises, and rules changing day-to-day. So, when the NFL announced it was going to extend the regular season by one extra week. My reaction was simple.
I….was…skeptical.
This was the first time in 28 years that the NFL had changed the league schedule, and something that a lot of people in the upper brass were gun-ho to implement.
My biggest fear when it came to this rule change was playoff security. Teams that had already secured their spots in the playoffs were able to rest these players to have them readied for a potential deep playoff run. We saw Bengals quarterback Joe Burrow and Cowboys linebacker Micah Parsons and corner Trevon Diggs rested… [READ MORE]
Florida NIL Rules Draw Lawsuit From High School, College Players
With college athletes now enjoying opportunities to profit from their name, image and likeness, it was only a matter of time before high school athletes sought the same chance. In a lawsuit filed in Miami on Monday, Sal Stewart, a third baseman at Westminster Christian School in Florida, and Gilbert Frierson, a safety/linebacker at the University of Miami, are challenging a Florida High School Athletic Association (FHSAA) bylaw that prohibits high school athletes from "capitalizing on athletic fame." They also contest a restriction in Florida's NIL statute that disallows NIL deals which last beyond a player competing in college… [READ MORE]
Lawmakers move to repeal state's 2021 NIL law
MONTGOMERY, Ala. – The lawmaker who last year pushed a state law to allow college athletes to be compensated whenever their name, image or likeness is used in promotional material is now trying to undo it.
House Bill 76 was approved by the House State Government Committee without any debate on Wednesday.
"It's just a straight repeal of what we did last year," sponsor Rep. Kyle South, R-Fayette, told Alabama Daily News. "We were thinking that the NCAA last year was going to go in one direction and they ended up adopting basically a different rule that was kind of a blanket for everybody.
"And it left us in a place where our state law was more restrictive than what the NCAA adopted," South said.
So, states that adopted nothing, including Michigan and Texas, are now at a recruiting advantage for college athletes now because they're working solely off the NCAA guidelines, South said… [READ MORE]
Kiner signs NIL deal with Jay-Z's Roc Nation Sports
Former Roger Bacon football standout Corey Kiner has signed a Name, Image and Likeness (NIL) deal with Jay-Z's Roc Nation Sports, according to Kiner's Twitter.
Kiner, Ohio's Mr. Football in 2020, is coming off of his freshman season at LSU.
The standout running back from Cincinnati joins a list of college athletes to sign with Roc Nation Sports.
The Jay-Z founded agency "conceptualizes and executes marketing and endorsement deals, community outreach, charitable tie-ins, media relations, and brand strategy" for athletes, according to Roc Nation's website…. [READ MORE]
LeBron James' Millionaire Son Bronny Breaks Impeccable Student Athlete Record in USA
Only in his teens, Bronny James has already accomplished so much in his basketball career as well as on the social media front. Being the son of King LeBron James comes with high expectations and Bronny is living up to that by making a great performance on the court and building his empire off the court.
An On3 tweet shared a list of the richest student-athletes in America, which included the youngest athletes with a NIL valuation. Maintaining a following of 6.1 million followers on social media does give him a strong case to be included in the list of famous athletes in America… [READ MORE]
NIL Partners Announces the Launch of Their Educational Focused Platform for Student-Athletes
NIL Partners is pleased to announce the launch of their online learning module system (LMS) platform providing financial literacy, social media savvy, and mental health awareness for college student-athletes. The recent "Names, Image, Likeness" (NIL) ruling has ushered in a new era in NCAA sports allowing student-athletes to be compensated for their own "brand;" NIL Partners was created to prepare athletes for these unprecedented opportunities and challenges.
While companies have flooded the space to act as "brokers" between corporate sponsors and student-athletes, NIL Partners was established with the sole purpose of providing financial literacy, social media savvy, and mental health awareness to the athletes… [READ MORE]
Former NFL player, Fayetteville native boosts student-athletes
Last year, the National Collegiate Athletic Association handed down a landmark ruling that would change the lives of student-athletes throughout the country. The ruling allows athletes to monetize their names, images and likenesses (NIL).
California Gov. Gavin Newsome signed the "Fair Pay to Play" act into law in 2019. Co-signed by LeBron James of the Los Angeles Lakers, the bill made it illegal for state schools to prohibit athletes from making money from their name, image and likeness.
Chloe V. Mitchell, a volleyball player in Grand Rapids, Michigan, is believed to be the first player to make money from her likeness. South View High School graduate Greg Gilmore wishes he'd had this opportunity when he enrolled in Louisiana State University, or LSU, to play collegiate football… [READ MORE]