SI.com: Matt Corral's Knee Injury Places Opt-Outs in Perspective
NEW ORLEANS – You never want to see it. A player goes down with an injury to the knee area. In the AllState Sugar Bowl on Saturday night, another victim was claimed.
This time it happened to a potential first round NFL Draft pick in Ole Miss signal caller Matt Corral. Football is a graveyard of those injuries unfortunately. Hopefully Corral is able to make a full recovery, but his draft stock could be shaken.
Baylor defeated Ole Miss 21-7 in the AllState Sugar Bowl, but that victory seems miniscule compared to Corral's knee injury.
Remember Michigan tight end Jake Butt? He was headed to the NFL prior to suffering a knee injury in the Orange Bowl at the conclusion of the 2016 season. The John Mackey Award winner that year given out to college football's top tight end, the Michigan player suffered a knee injury that required surgery. He was fortunate enough to still be drafted and continued on to the NFL (Denver 2017-2020, Chicago practice squad 2021).
Butt was playing college football during a time when many players were contemplating sitting out, but only a few actually did it. His injury situation likely helped to forge the concept of more players deciding to sit out. Now there's the injury for Corral to overcome, and it's heartbreaking.
Perhaps the injury shall not be as serious as anticipated, but nothing will be known until the swelling goes down and a MRI can be administered. With that in mind, the worst is feared, ACL, MCL, patela, or similar injury.
1. Barring being in the College Football Playoffs, should all the projected draft picks just sit out and allow the younger players a chance to play in the bowl games in their absence?
2. If top players do participate one last time, should bowls/the colleges they play for/NCAA have to give them a one-time insurance policy to make money off their name, image, and likeness right before they become professional athletes? [READ MORE]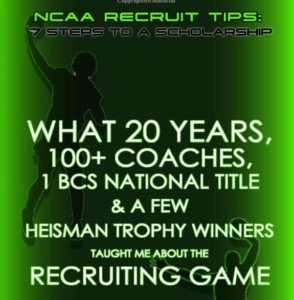 Ole Miss football: Matt Corral injury hard to watch, Lane Kiffin says after Sugar Bowl
The college football world let out a collective gasp following an injury to Ole Miss quarterback Matt Corral during the first quarter of Saturday night's Sugar Bowl against Baylor. The projected first-round pick in the 2022 NFL Draft was carted off the field with a lower leg injury and questions immediately surfaced across social media questioning his decision to play in the game instead of opting out.
"Yeah, I am not going to get into Matt's insurance. He does. This does not appear to be that type of injury where that would ever be a factor. Actually, his x-ray was negative. He just wasn't able to go. So I don't think that that's a factor." [READ MORE]
How Ole Miss' Matt Corral, reduced to cheerleader and talking point, made the most of his early exit in Sugar Bowl loss
NEW ORLEANS — Ole Miss' players knew, just like everyone else watching. This was very bad. The only question was how bad.
Baylor's Cole Maxwell brought down Rebels quarterback Matt Corral for one of the Bears' Sugar Bowl-record 10 sacks, but it was immediately clear something was wrong. Corral rolled over onto his knees and pounded the Superdome turf with his fist.
"It was painful to watch and see our general on the ground like that in agony and pain," Ole Miss running back Jerrion Ealy said. "It was devastating."
Corral collected himself as the team's athletic trainers attended to him on the ground. He stood and tried to walk off the field but couldn't.
"When Matt went down, we knew we was in a funk. Matt, he's a great leader. He gives us juice. He runs our offense," Ole Miss running back Snoop Conner said. "We knew it was going to be tough when he went down." [READ MORE]
Matt Corral injury prompts anger toward Kirk Herbstreit, discussion of bowl game opt-outs
Matt Corral's injury in the Sugar Bowl has sparked social media discussion about whether college football players should be criticized for opting out of bowl games.
The fact Corral's injury occurred the same day ESPN "College GameDay" analyst Kirk Herbstreit claimed "this era of player just doesn't love college football" — a reference to players opting out of bowl games — has only made the discussion more heated.
Corral, a junior, is considered a consensus first-round draft pick, with Sporting News' Vinnie Iyer projecting him as the seventh overall selection to the Carolina Panthers in the 2022 NFL Draft. It is uncertain whether he has taken out a loss-of-value insurance policy, though the NCAA allows for players to invest up to $10 million, according to projected draft position… [MORE]
Kirk Herbstreit wrong to bark at opt-outs on ESPN GameDay
Kirk Herbstreit, the former Ohio State quarterback and captain who has succeeded Keith Jackson as the voice of college football, on Saturday said something he should not have voiced.
Maybe Herbie was tired. He did ESPN GameDay on Friday in South Florida and was in the booth for the Georgia-Michigan College Football Playoff semifinal in the Orange Bowl that night. Then, he flew overnight to LA to do another GameDay on Saturday morning and was in the booth for the Ohio State-Utah Rose Bowl.
Presumably, he got paid OT.
On the second GameDay, speaking on the subject of players opting out of non-CFP bowl games, Herbstreit said to colleague Desmond Howard:
"What's the difference as a player when saying these games are 'meaningless' when, Des, we played in 'meaningless' games. I mean I know you guys (Michigan) were here a lot. I just don't understand. If you don't make it to the playoff, how is it meaningless to play football and compete? Isn't that what we do as football players? We compete?
Notre Dame linebacker Jaylon Smith (blown knee in 2016 Fiesta Bowl) and Michigan tight end Jake Butt (blown knee in 2017 Orange Bowl) are case studies in how to lose millions of dollars for the love of the game. One can only hope that Mississippi quarterback Matt Corral (rolled ankle in the Sugar Bowl on Saturday night) is fit enough for the NFL combine, which ESPN will cover with hours of programming. Stay tuned… [READ MORE]
Top NFL Draft prospect QB Matt Corral suffers ankle injury in bowl game, x-rays negative
Ole Miss quarterback—and one of the top prospect for the 2022 NFL Draft—Matt Corral suffered an ankle injury early in Saturday night's Sugar Bowl. Corral's leg bent awkwardly on a sack, and he was helped off the field without putting any sort of weight on his right foot. He was eventually carted off, and returned to the sidelines in crutches.
The good news for Corral is that according to Ole Miss head coach Lane Kiffin, x-rays were negative for the game.
"His x-rays were negative, he just wasn't able to go," Kiffin said, adding that this wasn't the kind of injury that would necessitate any kind of future loss claim through insurance.
Many doctors weighed in on Corral's injury on Saturday, most speculating that as long as the x-rays were negative, it looked like it may be a high ankle sprain. If that's the case, it could impact Corral's ability to test at the NFL Combine and personal workouts, but shouldn't impact his ability to play in 2022… [MORE]