Yahoo! Money: Alex Rodriguez sees 'slippery slope' in amateur athletes profiting off of their names
Connecticut point guard Paige Bueckers, named the most outstanding player in women's college basketball last season, made headlines this week after signing a multi-year endorsement deal with StockX, an online footwear and apparel platform.
The deal was made possible by an NCAA rule change this year that allows college athletes to profit off of their name, image, and likeness (NIL). The new rule drew cheers from prominent professional athletes like Los Angeles Lakers superstar LeBron James and Golden State Warriors forward Draymond Green.
But former Yankees slugger Alex Rodriguez says he isn't sure he supports the rule. In a new interview, Rodriguez cautioned about the complexities of determining which players get paid and the implications for future changes, but he said he hasn't made up his mind on the issue… [MORE]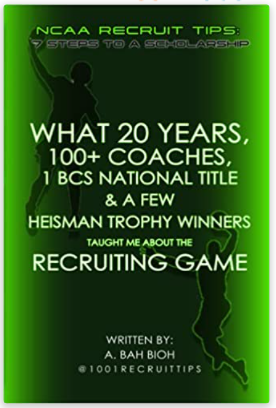 New York Times: How College Sports May Change Under Proposed N.C.A.A. Rule Revisions
Nearly five months after a unanimous defeat at the Supreme Court, the N.C.A.A. will hold a special convention on Monday as it looks to rewrite its constitution and limit its legal risks in the future.
Delegates will consider a proposal that Robert M. Gates, a former defense secretary and former Texas A&M president, and a committee of conference commissioners, athletic directors, university presidents and athletes prepared in recent months.
"I don't know about the word 'transformational,' but I think it represents pretty dramatic change in a number of different areas," Gates, an N.C.A.A. board member who wrote the first draft of the proposal himself one weekend, said in an interview with The New York Times on Thursday… [MORE]
Washington Post: The NCAA is voting on a new constitution. Here's what that means for college sports fans…
For the past three months, former U.S. defense secretary Robert Gates has led a daunting mission: rewriting the NCAA constitution, which dictates how sports are conducted at roughly 1,100 colleges and universities.
On Monday, representatives of the full NCAA membership get the chance to weigh in during a specially called constitutional convention after being given a week to digest the 19-page document by Gates's 23-member commission.
Avid sports fans will be hard-pressed to connect the dots between the NCAA's overhauled constitution and the college football they cheer each fall and the March Madness they cheer each spring. But it represents the essential first phase of a process that will get meatier in phase two, sometime next year… [MORE]
ESPN: The key college football recruiting targets for the top 25 classes in the 2022 cycle
There is a little over a month until the early signing period starts in December, which means college football coaches are putting recruiting efforts into full gear.
With only 65 ESPN 300 prospects uncommitted, there are going to be plenty of battles down the stretch to close out classes. There are still six five-star recruits on the board, 13 ranked in the top 50 who are uncommitted and 27 uncommitted recruits in the top 100.
With little time left in this cycle until the first signing period, we looked at some of the more highly rated recruits remaining for each class in the top 25 of the class rankings… [MORE]
WVNews.com: NCAA examining major changes to its governance
In a previous column, I compared the work of the NCAA Constitution Committee, which was tasked with rewriting that body's governing document, with the work of the U.S. Constitutional Convention, which determined how our country would be governed.
Of course, collegiate sports don't compare in importance to that of the founding principles of our nation, but within the realm of college and university athletics, this is as important as it gets. So while many fans are debating the placement of teams in the CFP rankings or debating wildly premature bracketology predictions, take a few moments to look at the draft constitution that the 29 members of the Committee has produced for consideration by its member schools.
As expected, the draft document narrows the oversight and governance of the future NCAA, with many of the current rules and regulations, and the administration thereof, being pushed down to the three divisions, conferences on those levels, and even member institutions… [MORE]
Wall Street Journal: How NCAA's New Rules Are Opening Money Doors for Student Athletes Outside Marquee Sports
Thanks to new rules in college sports, student athletes now can make money from their names, images and likenesses. The change has been heralded as ushering in a new era of lucrative endorsement opportunities for stars of the most popular sports, such as football and men's basketball.
But student athletes whose exploits traditionally don't generate as much national interest—those playing soccer, volleyball and water polo, for example—also are finding there's money to be made in this new world… [MORE]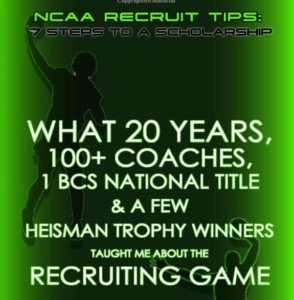 Front Office Sports: Opportunity for Change?
The Knight Commission sees an opportunity to implement the C.A.R.E. model based on language in the NCAA constitution draft and outside support.
The Commission noted the draft includes the same principles as the C.A.R.E. model. But "the problem has been that the principles have not been fully put into practice," CEO Amy Perko told reporters.
More importantly, if adopted, the draft also gives Division I the actual power to reorganize its budget — so the idea comes just in time.
On top of that, the model has momentum… [MORE]
Front Office Sports: Knight Commission's Financial Action Plan
A few days before the NCAA Constitutional Convention, a reform group called the Knight Commission is making one more push for "systemic change" in the NCAA.
It has a track record of making forceful recommendations the NCAA doesn't ignore: Most recently, the NCAA has announced it's considering eliminating standardized testing from eligibility and designating a Senior Minority Administrator.
In a press conference yesterday, it pushed its plan for a financial structure that would change the landscape of NCAA allocation: the C.A.R.E. model… [MORE]