A: No, not really. My advice: never pay a recruiting service to send your information to universities, especially larger Division I schools.
At competitive Division I programs, stacks of athlete resumes aren't taken serious or even looked at, in most cases. If you have to pay someone to send out your profile, you must not be that talented. True or not, that is the impression it gives off.
In my opinion, your money would be better put to use to attend a camp, play AAU or participate in local combines or tournaments.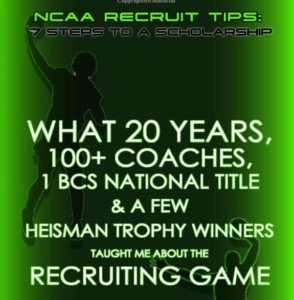 Put together your Student-Athlete Resume, your highlights and mail/email them off to the schools that interest you. You can find all the contact information that you need within a few clicks online. And, coaches like players who can show SOME initiative and do some of this work on their own.
I've worked at major DI schools and we rarely (if ever) added a player to our recruiting list based off these profiles. I've also worked at smaller DI schools and we did occasionally begin to recruit a player off these profiles, but all of those players would have gotten the same responses if they would have mailed/emailed their own letter, film and resume. Send it on your own and they will be more likely to read it!
These companies send stacks of profiles to schools, and many are overlooked. Those companies have no extra leverage that you don't have yourself! Again, coaches love players who show initiative!